VIP & Reserved Parking 2023
1313 Scottsville Road
Rochester, NY 14623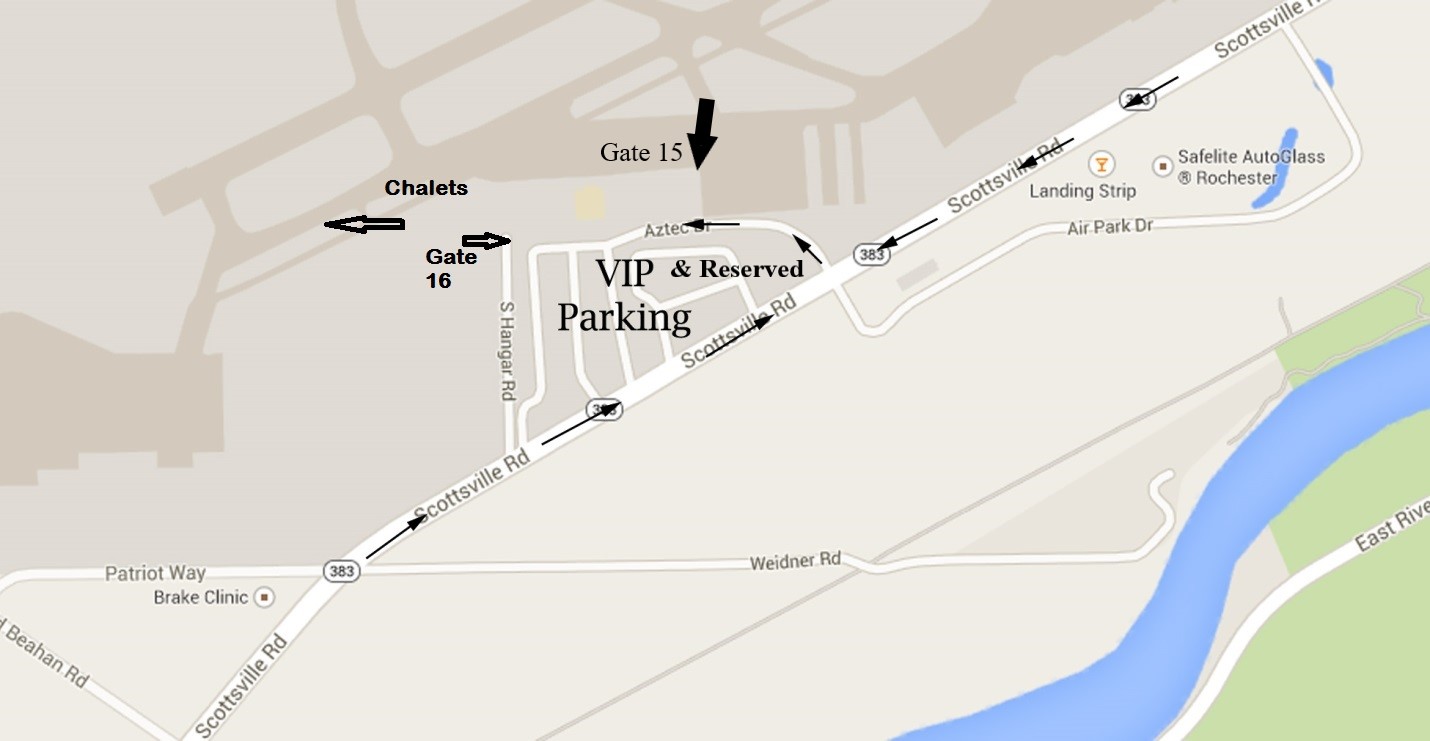 RIT Campus & Shuttle Map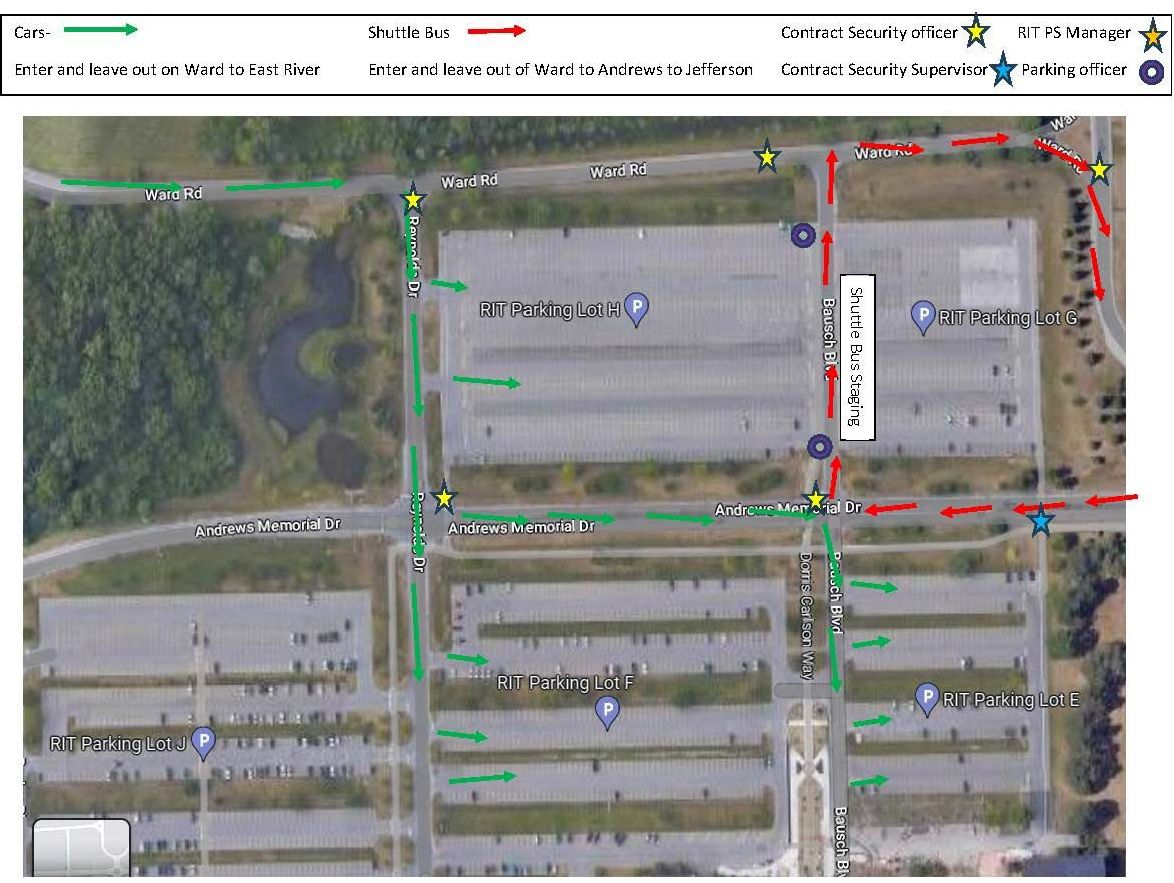 Note: RIT Public Safety Manager and Contract Security Supervisor will be placed as needed under their own direction. Rochester Institute of Technology is not responsible for any damage done to your vehicle while parked on the RIT campus, or items that are lost or stolen from your vehicle. The owner accepts all risks related to the use of any parking lot on the RIT premises. Any vehicles left overnight will be towed at the owner's expense.
DIRECTIONS FOR PARKING AT RIT
1. Take Jefferson Road south to East River Road
2. Turn Left onto East River Road
3. Turn Left onto Ward Road
4. Turn Right into Reynolds Dr
5. Turn Left into Parking Lot
6. Follow Directions of Parking Attendants TO Shuttle Buses
7. Parking and Shuttle Bus cost is $15.00 per car, and may be purchased in advance.
After payment or presentation of your shuttle parking pass, you will receive a "BUS PASS" per family to ride the shuttle. No return pass is required.
PLEASE…NO FOOD, NO COOLERS, NO PETS, NO WEAPONS, WAGONS, OR TENTS
Leave them in your vehicle