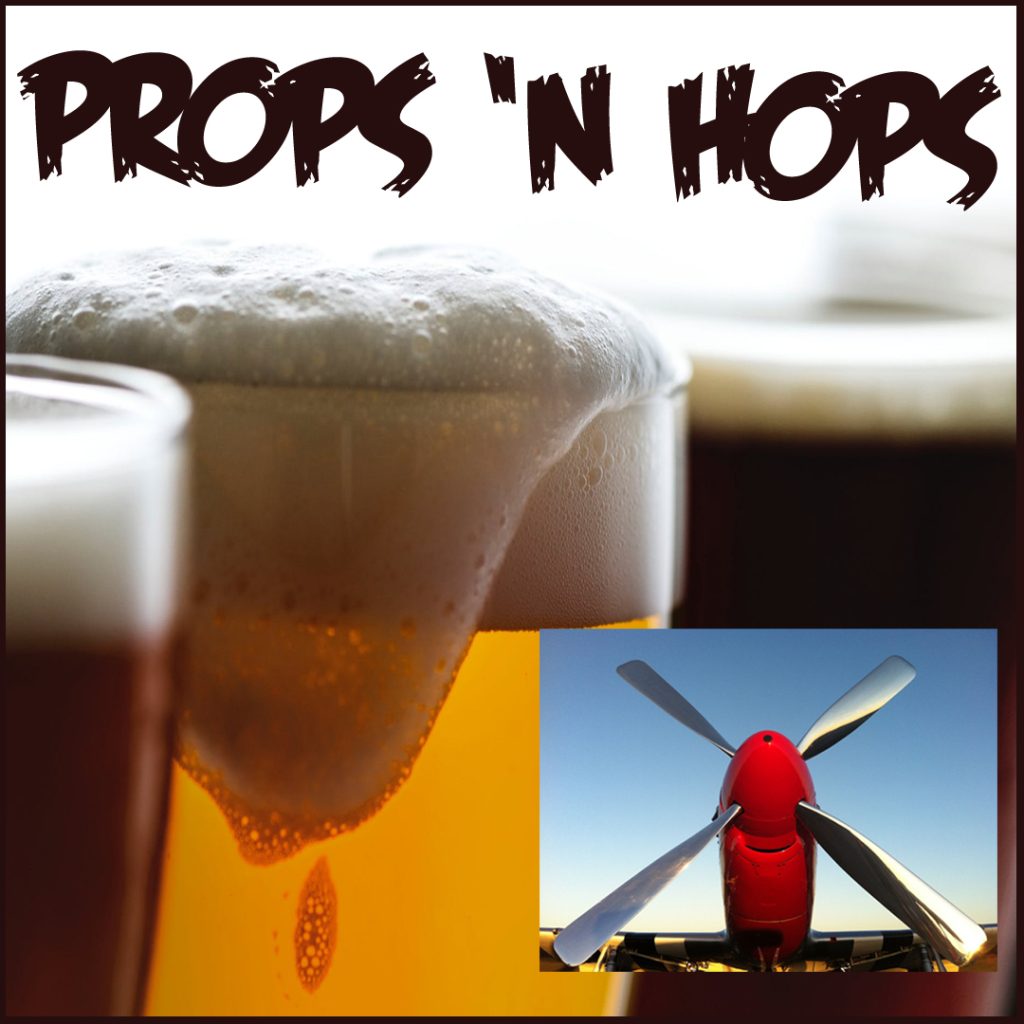 To purchase a ticket for Props 'N Hops, once you click on "Buy Tickets", select the date of the airshow you are attending (Saturday or Sunday) and scroll down to select a ticket for Props 'N Hops.
Props 'n Hops will be an exclusive area limited to 150 SPECIAL guests per day located on the crowd line directly across from the USAF Thunderbird parking area. The area will be open at 9:30 am each day and will feature 8 local and custom breweries and 16 different beers on tap.
The chalet environment will be a STRICTLY 21 AND OVER. You will receive a Reserved Parking pass. Admission to the Airshow. A chalet tent for shade. Individual seating and several high tops. Private restroom facilities. Box lunch from Lou's Wraps on Wheels. Snacks in the afternoon. Complimentary water and soda. Private Airshow Ambassadors for your needs. Exclusive # RocTheSky Meet and Greets with the Performers for autographs and selfies.
Because we like to have our guests drink responsibly, the tastings will be conducted from 11 O'CLOCK UNTIL 4pm Saturday and NOON to 4:00 pm on Sunday, in accordance with New York State law.
TICKET COSTS:
Saturday – $150.00
Sunday – $150.00